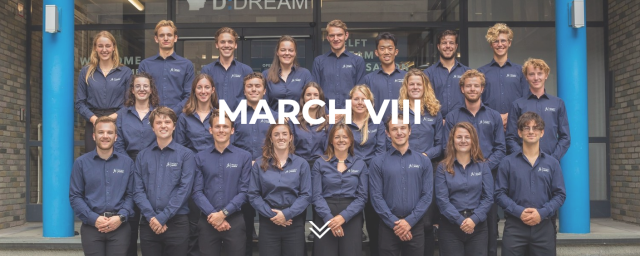 For the second a part of our RoboHouse Interview Trilogy: The Working Lifetime of the Robotics Engineer we communicate with Wendel Postma, chief engineer at Challenge MARCH VIII. How does he resolve the conundrum of integration: getting a bunch of single-minded engineers to in the end serve the wants of 1 single exoskeleton consumer? Rens van Poppel inquires.
Wendel oversees technical engineering high quality, and shares answerable for on-time supply inside finances with the opposite undertaking managers. He spends his days wandering across the Dream Corridor on TU Delft Campus, encouraging his crew to discover new avenues for creating the exoskeleton. What is feasible inside the time that we now have? Can conflicting design options work collectively?
Bringing unhealthy information is a part of the chief engineer's job.
Challenge MARCH is iterative enterprise.
Most of its office drama comes from the urgency to ship no less than one important enchancment on the present prototype. This 12 months's obsessions is weight; a lighter exoskeleton would require much less energy from each pilot and motors. Self-balancing would change into simpler to understand.
So as to not weaken the body of the exoskeleton, there was a number of enthusiasm to experiment with carbon fibre, which is each a light-weight and robust materials. One thing, nevertheless, obtained in the best way: the crew struggled to discover a pilot.
My job is ensuring that ultimately we don't have 600 separate elements, however one exoskeleton.
"Having a check pilot is essential if we're to achieve our targets," Wendel says. "Our present exoskeleton is constructed to suit the actual physique form of the individual controlling it. The design isn't but adjustable to a distinct physique form. So it's essential to get the pilot concerned as rapidly as doable."
Not having a pilot was traumatic for the complete crew.
Their dream of making a self-balancing exoskeleton was in peril. Wendel needed to step up: "As chief engineer it's important to make powerful choices. Carbon fibre is robust, however not versatile and tough to machine. That's the reason we switched to aluminium, as a result of it's simpler to change even after it's completed."
"It was an enormous disappointment," Wendel says. "A few of us had already completed trainings for carbon manufacturing. Carbon elements had been already ordered. The crew felt let down. We had spent a a lot time on one thing that was now inconceivable – due to the delays attributable to having no pilot."
"I learnt that bringing unhealthy information is a part of the chief engineer's job. The subsequent step is to take a look at easy methods to convert the engineers' enthusiasm for carbon fibre into new options and to redeploy their private qualities."
Wendel says the job additionally taught him to think about 100 issues on the identical time. And to make sacrifices. Challenge MARCH entails lengthy workdays and possibly not seeing your mates and roommates as a lot as you want to.
As a naturally curious individual, Wendel discovered that curiosity have to be complemented by grit to make it in robotics. You typically have to go deeper and research in additional element to make a superb resolution. "It's exhausting work. Nonetheless, that can also be what makes the job a lot enjoyable. You're employed in such a extremely motivated crew."
That can also be what makes the job a lot enjoyable.
The carbon story ended nicely, although.
When the crew did discovered a pilot, hard-working Koen van Zeeland, the selection for aluminium as a base materials paid off. By means of a means of weight evaluation, elements can now be optimised for an ever lighter exoskeleton.
The Challenge MARCH crew continues to develop by way of setbacks and has doubled-down on their efforts to create the world's first self-balancing exoskeleton. In the event that they succeed, it will likely be an enormous success for this distinctive approach of working a enterprise.
The publish RoboHouse Interview Trilogy, Half II: Wendel Postma and Challenge MARCH appeared first on RoboHouse.
---
Rens van Poppel